Dr. Rashid Buttar Advanced Medicine, Mercury-Autism Link Proven, Nutritional Expert Bill Stanton, Root Canal Cancer Causation, Antibiotics Failing, Natural Infection Control, Test Tube Sch-Meat and More on The Robert Scott Bell Show February 20, 2012
RSB welcomes Super Don back to the studio to crank up Advanced Medicine Monday! Hooray!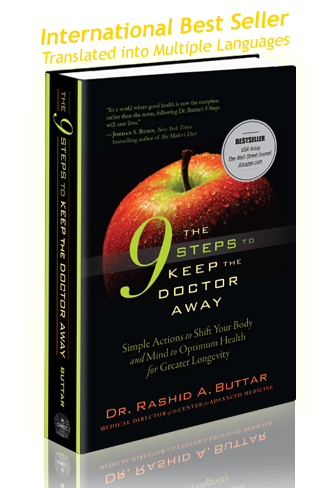 Advanced Medicine Monday is back with Dr. Rashid Buttar, having returned from Australia, he's totally fired up to take on the misinformation campaign claiming mercury has nothing to do with autism! We'll also discuss consciousness in healing, overcoming cancer, the freedom to heal and how to restore true charity in medicine once again! What was the terrain like in Australia for natural and integrative medicine? Dr. Buttar will share some of the highlights of his trip Down Under, only on Advanced Medicine Monday on The RSB Show! www.MedicalRewind.com/ Remember, The 9 Steps to Keep the Doctor Away! http://www.the9steps.com/ (if you buy the book, you can get a DVD for an incredible discount!) and Facts on Toxicity http://www.factsontoxicity.com/
Nutritional expert Bill Stanton returns to discuss the link between root canals and cancer, as discussed by Dr. Mercola and discovered by Dr. Weston A. Price. Also, what natural remedies do you use when confronted with a tooth abscess or ongoing infection? From Silver Hydrosol to allicin-stabilized garlic to ozone, we'll cover it! If you are in the Atlanta area, you can reach Bill Stanton's Health at 678-344-7338. Bill goes way back to even before RSB started in radio! https://www.facebook.com/pages/Bill-Stantons-Health/100509346676641?sk=info and http://articles.mercola.com/sites/articles/archive/2012/02/18/dangers-of-root-canaled-teeth.aspx
Ron Paul had an amazing exchange with an Idaho reporter about home schooling vs government education:
Reporter – What if those parents are dumb?" a journalist asked Paul during press interviews.
Ron Paul – "What if you get dumb government, and then you dumb down a whole society?" Paul quipped back. "And what if they teach you for 50 years the wrong economic policy, then we end up in a crisis that we have today. … The idea that there would be less education or worse education is just a fallacy." http://www.idahopress.com/news/local/ron-paul-ignites-crowd-at-boise-idaho-rally/article_3b92c592-5ac9-11e1-965b-0019bb2963f4.html and http://www.dailypaul.com/215152/journo-to-dr-paul-what-if-parents-are-too-dumb-to-homeschool-rp-what-if-govt-is-too-dumb
Call us at 1-866-939-BELL (2355) if you have any questions!
Here are some of the stories we plan to cover on The RSB Show today:
When antibiotics don't work… http://www.independent.co.uk/life-style/health-and-families/health-news/experts-fear-diseases-impossible-to-treat-7216662.html
Has mercury really been ruled out as a cause of autism again? Not if Dr. Buttar has anything to say about it! http://www.foxnews.com/health/2012/02/16/mercury-again-ruled-out-as-autism-cause/
Autism research – there's no money in identifying the cause of providing a genuine cure… http://gaia-health.com/gaia-blog/2012-02-19/autism-is-a-research-growth-area-no-profit-in-finding-the-cause/
Daily diet soda linked to heart attacks and strokes – but at least they are FDA approved… http://www.msnbc.msn.com/id/46431225/ns/health-diet_and_nutrition/
Is grief after loss really a druggable disease? http://articles.latimes.com/2012/feb/16/news/la-heb-grief-or-bad-grief-depression-psychiatry-20120216
Is schmeat for real? Mike Adams covers this artificial meat from bovine fetal cells. Definitely not appetizing… http://www.naturalnews.com/035020_artificial_meat_test_tube_hamburger.html
Activists are building an internet campaign to get rid of Michael Taylor, deputy commissioner for foods at the Food and Drug Administration, who had previously worked for Monsanto, the nation's largest producer of genetically engineered seeds. http://yourlife.usatoday.com/fitness-food/safety/story/2012-02-17/Petition-targets-FDAs-deputy-commissioner-for-foods/53134650/1
Antibiotics are failing, just as they were always destined to do… http://www.independent.co.uk/life-style/health-and-families/health-news/experts-fear-diseases-impossible-to-treat-7216662.html
The Health Freedom Expo is almost here! March 2-4, 2012 in Long Beach, California. http://healthfreedomexpo.com/site/info.php?id=1
It's finally here! Vaccines: Armed and Dangerous – All the Things They Don't Want You to Hear! – with Jon Rappoport and RSB – Save $20 right now! http://programs.webseed.com/Vaccines_Armed_and_Dangerous.htm
Will you be near Raleigh, North Carolina on March 24, 2012? You can meet RSB at the Rally for Ron Paul and Freedom Fest! http://raleighrallyforronpaul.com/
What do you do when you realize that federal permission is not required? You go to the 10the Amendment Center's Nullify Now" Conference in Philadelphia on March 31, 2012! http://www.nullifynow.com/2012/01/were-doing-this-whether-they-want-us-to-or-not/
Do you know where you are going to be for the Summer Solstice in the Northern Hemisphere? How about New York City for Alive New York 2012? http://www.alivenewyork.com/index.html
Listen live here 12Noon-2PM EST: http://www.naturalnewsradio.com/ or here: http://www.talkstreamlive.com/talk_radio/robert_scott_bell.stream
In case you missed my broadcast from Sunday (02/19/12) http://www.robertscottbell.com/?p=5706 on GCN from this past Sunday, with Vaccine-induced Cancers, Mercury-Autism Link Realities, Stuart Tomc EFA's, Inflammation Reduction, Drug-Deficient Grief, FDA's GMO's, Diet Soda Dangers and More,  you can still listen to it here: http://www.gcnlive.com/programs/robertScottBell/archives.php
Sign up for email alerts here: www.NaturalNews.com/RobertScottBell
Previous episodes of the Robert Scott Bell Show: http://www.naturalnewsradio.com/Archive-RobertScottBell.asp