Dr. Rashid Buttar, Double-dose Advanced Medicine, Dr. Nick Gonzalez, LeRoy NY Mystery Tourette's Illness Continues, Lymphatic Drainage, Defensive Medicine, Aluminum Toxicity, rHPV DNA, Ron Paul Rising and More on The Robert Scott Bell Show January 16, 2011
Happy MLK Day! What's on The RSB Show today? LeRoy NY Mystery illnesses, lymphatic detoxification, aluminum toxicity, cancer cures, criminal Gardasil shots, Ron Paul news and much more!
Dr. Nick Gonzalez returns to talk about the mystery surrounding the teenage girls in LeRoy, NY. What is it about medical and toxicological assaults that the old media and most allopathic doctors do not understand? Lymphatic cleansing and detoxing cancer is on tap as well! Also, what is defensive medicine and why does it cost so much? Could the abolition of insurance and government 3rd party payers reduce health care costs to affordable levels? From where does inflation in medicine come? While millions of Americans still clamor for more government in healthcare, it would be prudent to acknowledge that atrocities in the medical profession come from the marriage of medicine and state. Nazi Germany, USSR, Tuskeegee, Guatemala – all of which did not come from free market medicine. Dr. Nick explains… http://www.dr-gonzalez.com/index.htm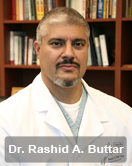 Dr. Rashid Buttar, joins RSB for some more Advanced Medicine! We'll delve even further into the mystery of the 12 teenage girls in LeRoy, NY, who are suffering from mysterious Tourette's-like symptoms. Could this be another vaccine adverse event debacle complete with a desperate cover-up from the Feds? Why do autism and neurological symptoms typically occur in boys at a 4:1 ratio over girls? Dr. Buttar explains… We'll also talk aluminum toxicity as it relates to Gardasil, while pumping up the lymphatic system for more complete detoxification. What is the leading cause of death if homicides are dropping from the list? Number 3 on the list is a big surprise, but you'll have to tune in to find out the shocking truth of what it really is! Up for a little political healing as well? Dr. Buttar is always up for some talk of restoring liberty! We've got another doctor on our mind – Dr. Paul. What is going on that the old media will not report? We've got some good news for those who love health freedom! As always, we'll do some systemic detoxification, immune modulation and physiological optimization as well!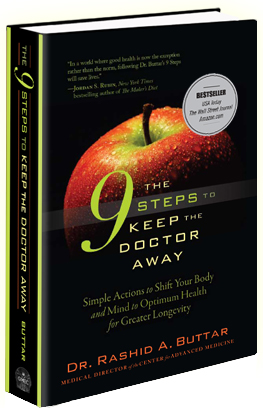 http://www.MedicalRewind.com/1358 Remember, The 9 Steps to Keep the Doctor Away (now available in French, too)! http://www.the9steps.com/1358 (if you buy the book, you can get a DVD for an incredible discount!) and Facts on Toxicity http://www.factsontoxicity.com/1358
Here are some other stories we'll be covering on the show today:
Nurses that handle chemotherapeutic drugs and are exposed to x-rays are far more likely to suffer miscarriage! This is not new news, so how come it is still happening? http://old.news.yahoo.com/s/nm/20120113/hl_nm/us_nurses_miscarriages
What is defensive medicine and why is taking 1/3 of all costs? http://www.upi.com/Health_News/2012/01/14/Third-of-medical-costs-defensive-medicine/UPI-53491326599105/
If dietary supplements caused a death every 19 minutes here in America, what would happen? What if prescription drugs caused it? http://www.upi.com/Health_News/2012/01/13/US-death-every-19-minutes-from-overdose/UPI-28581326514265/
Are you risking pancreatic cancer? Look out for processed meats! http://www.huffingtonpost.com/2012/01/13/processed-meat-pancreatic-cancer-bacon-sausage_n_1204620.html?icid=maing-grid7|main5|dl6|sec3_lnk2%26pLid%3D127513
If homicide is not a leading cause of death, then what is? Dr. Buttar reveals an amazing deception at #3 on the list! http://www.latimes.com/health/boostershots/la-heb-death-rates-homicide-20120111,0,1761439.story
The Tourette's outbreak in LeRoy, NY is still a mystery, but not here on The RSB Show. http://www.whec.com/news/stories/S2451060.shtml?cat=565
Mass hysteria the cause of Tourette's-like symptoms in teenage girls in LeRoy, NY? http://www.buffalonews.com/city/article707323.ece
South Carolina State Sen. Tom Davis endorses Ron Paul! When it concerns Dr. Paul, every political pronouncement that claims what he is attempting to do is impossible is turning out to be not only possible, but also inevitable. Say hello to President Paul. http://www.wmbfnews.com/story/16525115/senator-tom-davis-endorses-ron-paul
What is a universal flu vaccine? Scientists are calling it the "holy grail" of vaccines. It will never be found in a vial, despite the medical propaganda to pump up vaccine-manufacturer stock prices. http://www.usnews.com/news/articles/2012/01/13/universal-flu-vaccine-could-be-available-by-2013
Listen live here 12Noon-2PM EST: http://www.naturalnewsradio.com/
or here: http://www.talkstreamlive.com/talk_radio/robert_scott_bell.stream
In case you missed my broadcast from Sunday (01/15/12) http://www.robertscottbell.com/?p=5438 on GCN from this past Sunday, with Bill Faloon (co-founder of the Life Extension Foundation) on the medical monopoly, Pharmocracy and more, you can still listen to it here: http://www.gcnlive.com/programs/robertScottBell/archives.php
Sign up for email alerts here: www.NaturalNews.com/RobertScottBell
Previous episodes of the Robert Scott Bell Show: http://www.naturalnewsradio.com/Archive-RobertScottBell.asp