Joel Lord VAX Resistance Movement, Soda Interventionism, Liam Scheff Food Energetics, Jasmine John Vegan Body Sculpting, People Sovereignty & More!
The Robert Scott Bell Show March 12, 2013 Did you miss the show? Click here to listen now.
Interventionism is not just for foreign policy anymore. Would you like to supersize that soda? NYC Mayor Bloomberg is crying in his Diet Coke today as a higher court has ruled that his Big Gulp ban is unconstitutional. Rest assured, he will appeal in order that all Manhattan islanders can drink carbonated cancer creators only in smaller bottles. Why do more Americans than ever dislike their government? Bloomberg is only one example. Perhaps we are maturing enough to realize that once we leave mommy and daddy, we do not want unelected governmental replacement parents (the bureaucratic oligarchy) telling us how to live our lives. While many Americans (rightfully) complain about global government and the loss of national sovereignty, how do they overlook the fact that our de facto government is all over the world violating the sovereignty of other nations? And we wonder why the U.S.A. is not loved the way it once was? We still have some growing up to do.
Founder of The Vaccine Resistance Movement (VRM), Joel Lord, joins Liam Scheff & RSB to discuss the 'Vaccine Summit: Vancouver 2013′, a major, interactive symposium on vaccines, to take place on Tuesday, March 12th at SFU's downtown campus. Veteran researchers & nutritional experts will be joining us on stage, and via satellite from across North America. We will also be conducting a round-table discussion with parents of vaccine-injured children, the first of its kind ever mounted in such a conference. This is your chance to finally stand up as a community, and make your voices heard.
Guest speakers will include leading Immunologist & author Dr. Tetyana Obukhanych, Ph.D., Cellular Disease Specialist & naturopath Gary Tunsky, April Renée, a remarkable mother speaking out in memory of her daughter, Casi, who tragically succumbed to vaccine injury, and preeminent Medical research journalist & esteemed author, Neil Z. Miller.
Self-determination of the body is an inalienable right, and yet we, as families, are facing increasingly intense pressure from the Vaccine lobby & big Government to comply with vaccine mandates, pressured, from all sides,
into submitting to herd immunity-type policies. Are we any healthier today than our ancestors because of it? Does the science really add up? And if pushed to the brink against our will, how can we protect those we cherish most? We intend to find out.
Join us for what promises to be a ground-breaking, historic event, a meeting of extraordinary minds, to uncover the truth behind the deception. We are anticipating a lively discussion. The paradigm shift toward self-sufficiency & self-awareness begins with you.
Tuesday, March 12, 2013, SFU Downtown Campus (Fletcher Challenge room), 515 Hastings St., Vancouver BC, from 4:00 PM – 11:00 PM PDT.  Suggested donation of $25 – * Seating is limited, so please come early. For reservations call 604-327-9377 Click here for the Livestream link for our upcoming Vaccine Summit. http://www.ustream.tv/channel/joel-lord
Jasmine John is revolutionizing the bodybuilding and fitness world – not just with her stunning good looks – but with her full embrace of a green and healthy diet. She's gone vegan, pesticide and antibiotic free, and no factory farmed garbage, as she prepares for the NPC J.Cutler Desert Classic in Las Vegas. Jasmine talks about the bias in the sporting world against vegetarian diets – and discusses the benefits of getting out of the S.A.D. – standard American diet. She's a down-to-earth beauty with brains and common sense – and Liam reveals that he might be at her show to cheer her on March 30, 2013 at the Palms in Las Vegas.
Sign up for email alerts here. Your RSB Show Association for Advanced Medicine exclusive membership code awaits you.
What would you like to hear from The Robert Scott Bell Show in 2013? Call us at 1-866-939-BELL (2355) and let your voice be heard!
Need it faster? Want to know as soon as content is added? Want the daily show notes? Click Here to subscribe to The Robert Scott Bell Show content feed!
RSB, Dr. Andrew Wakefield and many others will be at the Autism One conference in Chicago, Illinois, May 22-26, 2013. Hope to see you there!
RSB and Vaishali hosting a seminar together? Yes! March 23 – 24, 2013 on the Queen Mary in Long Beach, California! http://www.businessmuse.com/newsletters/Alive_Healthy.html
What else is in the news?
Court overturns Bloomberg NYC big soda ban!
Got longevity? Big Pharma wants to develop a drug based on resveratrol from grapes. Why not just eat resveratrol from grapes?
Anti-vaccine movement coming to Vancouver! What about in your city?
Is the vaccine debate really settled? Not on your child's life!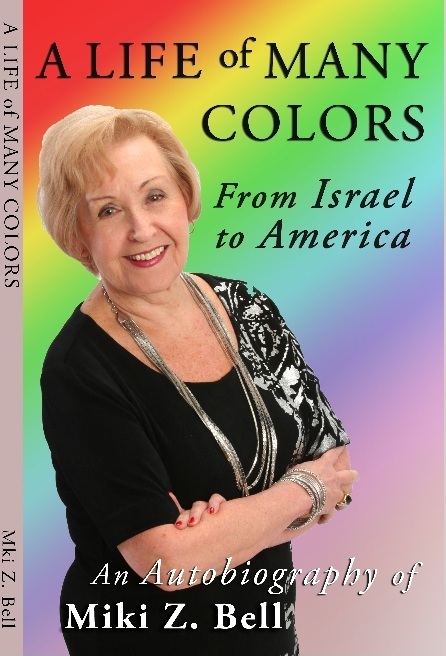 Vaccines: Armed and Dangerous – All the Things They Don't Want You to Hear! Co-created by Jon Rappoport and RSB – Save $20 right now! http://programs.webseed.com/Vaccines_Armed_and_Dangerous.htm
Listen live here 12Noon-2PM EST: http://www.naturalnewsradio.com/ or here: http://www.talkstreamlive.com/talk_radio/robert_scott_bell.stream
In case you missed my RSB's Sunday broadcast (3/10/13) on GCN http://www.robertscottbell.com/?p=11220 Hour 1 – Don't Let the State Intoxicate and Poison Your Healthy Baby and More! Hour 2 – Dr. Andrew Wakefield, Vaccination Causation of Autism and More! You can download the archive here: http://www.gcnlive.com/programs/robertScottBell/archives.php Also, here is the iTunes feed for Sunday RSB Show broadcasts.
Previous episodes of the Robert Scott Bell Show: http://www.naturalnewsradio.com/Archive-RobertScottBell.asp
Special thanks to Better Way Health for making Outside the Box Wednesdays with Ty Bollinger possible! Call 1-800-746-7640 today!
RSB's favorite Whey Protein is One World Whey! Truly nondenatured and no casein! Enhance glutathione production like no other food can! 1-888-988-3325.
Choose To Be Healthy for all of your whole food supplements, including GTF, Chromium, Selenium and Dr. Ohhira's Probiotics! 1-866-424-1077.
Which Rife Frequency Machine does RSB endorse? The BCX Ultra! http://www.bioelectricsforhealth.com/ 1-800-936-6240
Family Wellness kit, including remedies for vaccine injury! Call 1-800-543-3245. Available now for only $89.99 (price includes free shipping) for RSB Show listeners: http://www.kingbio.com/store/product.php?productid=16375&cat=0&page=1
What's the only kind of silver I take? Sovereign Silver. It's now available in the Natural News Store! Have you tried the First Aid Gel yet? No more Neosporin, ever!
The best superfoods plus adaptogens from Shentrition or 1-866-497-7436.