Mandatory vaccines, pain relief, Michelle Rider speaks out, Ebola waste, sweet salt, April Whinery, medical kidnap, proper poop, legal bird & more!
The Robert Scott Bell Show January 20, 2015 Click here to download/listen now!
Tuesday on The Robert Scott Bell Show 7-9PM EST: How did America descend into a medical police state? Why are there mandatory vaccinations for health care workers? Is it Constitutional? Will Obama report on medical kidnapping during tonight's State of the Union address? How do you deal with pain? Is Arnica montana the correct remedy for all pain or just some pain? Get ready for homeopathic answers to your most pressing allopathic questions. RSB and Super Don report on a character assassination attempt launched at Michelle Rider from the Illinois Governor's Facebook page. Why attack the mom of Isaiah Rider? Back on the physiological front, what is the proper way to poop? How often should you go? What happened to Ebola? The US Taxpayer is on the hook for $750 million for Ebola centers that are sitting empty in the aftermath of a theoretical virus scare. What was accomplished, really? Should you eat more salt, or less? What kind of salt? Mike Adams compiled a list of a number of medical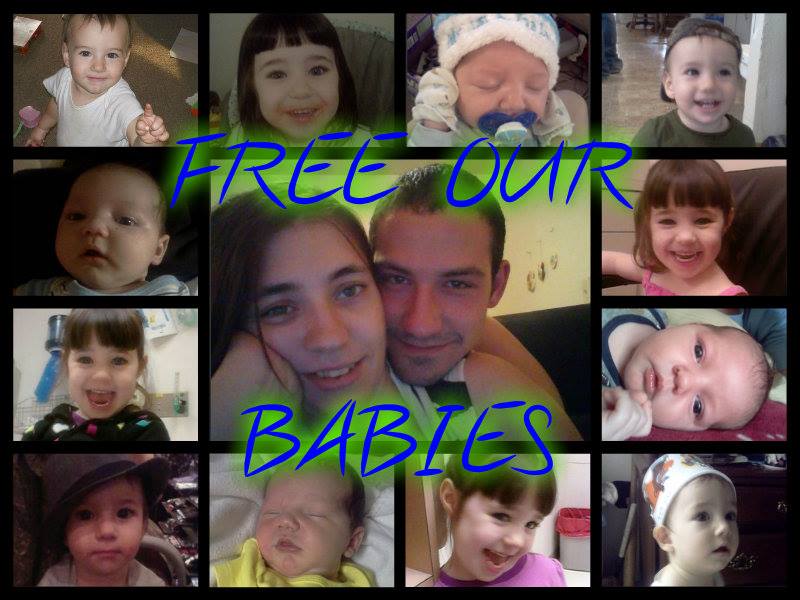 kidnapping cases to provide perspective on the dangers of CPS colluding with the medial state to take children from their parents and place them in hospital and foster care. We've got another one to cover this evening. Three kids have been taken from their parents in Oklahoma because one of them has Brittle Bone Disease. Mom April Whinery reveals the atrocity in the Sooner state. You ready for some more outrage? Call with your questions at 1-866-939-2355. Listen in at www.NaturalNewsRadio.com.
Question/Comments of the Day: 1) Good Morning, I was listening to a show this morning regarding military members and being able to refuse vaccines and I wondered if you have any information about the requirement of all employees in a hospital system to take the flu vaccine. The hospital I work at has a requirement and we've been told that we are not eligible for pay raises and could lose our jobs if we don't get the annual flu vaccine. The only way to get around the vaccine is if you've had Guillain–Barré syndrome and a few other medical issues and for religious purposes. The vaccine is offered free of charge and they have stations with the "with preservative" all over campus and only offer the "preservative free" vaccine if you go to employee health. In the past, they've allowed the people who refuse to wear a mask during flu season, but as of last year, that is no longer an option. They are even giving the WITH preservative vaccine to pregnant workers! I have been working in healthcare for over 15 years and I have normally taken the vaccines but I have since come to my senses and I'm trying to explore any other options that might be out there. I love listening
to your Medical Rewind show with Dr Buttar–always a wealth of information! Thanks! ~ Anna B
2) Hi Robert! I have a question for you and I've been listening for a long time and have either not heard an answer or don't remember. We live in a very damp area by the ocean in Southern California. On damp days, my friend and I have arthritis aches. Both of us do yoga, take tart cherry juice concentrate, stay away from aggravating foods, exercise, and take supplements but sometimes the dampness really gets to us. I was taking arnica montana with "OK" results, not great. Yesterday I heard you tell someone that arnica montana is for injuries, so I thought maybe that's why it doesn't work very well. Can you recommend anything for pain to take in the moment? I don't want to take Aleve and all of those pain meds, and neither does she. Thank you. I continue to love and support your show. ~ Sondra
More upcoming RSB events:
VIkasa Expo January 24-25, 2015 in Orlando, Florida!
Raw Food Retreat February 13 – 15, 2015 in West Palm Beach, Florida – Call Paul Nison 561-283-1707 directly to sign up!
Sign up for Cal Jam 2015 here: ‪http://tinyurl.com/caljam2015 
What else is in the news?
America Spent $750 Million to Fight Ebola, But Some Treatment Centers Remain Empty
Ex-CPS investigator uses Illinois Gov's Facebook to attack ‪#TeamIsaiah mom of medically kidnapped teen Isaiah Rider
Oklahoma Takes 3 Children Away from Parents When One is Found with Possible Brittle Bone Disease
What is The Proper Way to Poop? REALfarmacy.com | Healthy News and Information
healthfinder.gov – Can Coffee Protect You From Melanoma?
healthfinder.gov – A Bit More Salt Each Day May Not Harm Older Adults
CPS Took Sick Child From Home Unfairly, Says Mom; Takes Fight to Internet | Phoenix New Times
7 Children Taken from Parents During Search for "Miracle" Treatment Chemical – Arkansas Matters
Arizona Court Issues Gag Order on Family of 7, Detective Wants to Subpoena Interview on Radio
Child Protective Services and the Business of Taking Your Children | RebelPundit
Help Daniel Defend His Freedom by MMS Defense Fund – GoFundMe
New Missouri Bill Filed to Prevent Medical Kidnapping
List of medical kidnappings happening now in America ‪#MedicalKidnap
Feds Lag Behind on ‪#GMO Labels ‪ 
Transcript: ‪@jonathanwemord and  ‪@rsbellmedia talk ‪#Obamacare court decision that could cripple mandatory insurance! ‪
"Vast experiments on humans: a forgotten document" By Jon Rappoport
"Mind control: the attempt to program life" By Jon Rappoport
Federal Court Says It's 100% Legal To Give Cops The Finger
You can help get the Robert Scott Bell Show carried on your local talk stations! Just call the station and request they carry the show. Ask them to contact GCN by calling 877-996-4327 ext. 123 and asking for "John" who manages the affiliate broadcast relationships. John can get any local AM or FM radio station connected with the global feed so that they can carry the show.
What would you like to hear from The Robert Scott Bell Show in 2015? Call us at 1-866-939-BELL (2355) and let your voice be heard!
Need it faster? Want to know as soon as content is added? Want the daily show notes? Click Here to subscribe to The Robert Scott Bell Show content feed!
Listen live here 7PM-9PM EDT: http://www.naturalnewsradio.com/ or here: http://www.talkstreamlive.com/talk_radio/robert_scott_bell.stream
Previous episodes of the Robert Scott Bell Show: http://www.naturalnewsradio.com/Archive-RobertScottBell.asp
We are excited to introduce you to the extraordinary properties of fulvic acid in Inflamagone, Super Earth Energy and Digestive Detox! Call (208)
580-4424 for Dr. Nuzum's Vitality for Life!
What keeps RSB and TMB strong through the stress of travel and colder winter months? Beta-1,3D Glucan from Better Way Health! Call them at 1-800-746-7640.
Take advantage of this incredible deal on One World Whey! 1-888-328-8840! www.oneworldwhey.com  HAPPY NEW YEAR! We're celebrating the New Year by giving you 20% off on all One World Whey purchases now through January 12th, 2015. We appreciate your business. Due to an overwhelming response we decided to extend our sale until 1/19/2015.
Enjoy 20% off on all One World Whey purchases! Customers like you make doing business a real pleasure! Call to order or buy online and use offer code: nyr20.
Got hemp? CBD rich hemp oil! Call 866-273-8502! RSB takes it everyday! www.HempMedspx.com
What does RSB drink? Visit Robert's Water to find out more! ECHO 7 hydrogen-enriched water is even better! Call 1-800-337-7017!
Immune modulation from the botanical world? Of course. What do RSB and TMB and family use? Carnivora, of course! Call 1-866-836-8735. Click Here To Receive Our Free Video Newsletter
Choose To Be Healthy for all of your whole food supplements, including GTF, Chromium, Selenium and Dr. Ohhira's Probiotics! 1-866-424-1077.
Family Wellness kit, including remedies for vaccine injury! Call 1-800-543-3245. Available now for only $89.99 (price includes free shipping) for RSB Show listeners: http://www.kingbio.com/store/product.php?productid=16375&cat=0&page=1
What's the only kind of silver I take? Sovereign Silver. It's now available in the Natural News Store! Have you tried the First Aid Gel yet? No more Neosporin, ever!