Memorial Day, Dr. Rashid Buttar Advanced Medicine, MMR Autism Italian Link, Liam Scheff "Official Stories" Book Deal Announcement, Dr. Janet Levatin, Homeopathic Pediatricians Do Not Vaccinate, Zombie Nation, Black Box Drug Cheerleader Deficiency Diseases and More on The Robert Scott Bell Show May 28, 2012
RSB should be resting, cooking out or something other than broadcasting as he has just returned from 5 days of Autism One in Chicago. But no, he insists on letting loose on health freedom and liberty on this Memorial Day Monday. If some can make the ultimate sacrifice for freedom, what's a little broadcast exhaustion between friends? Why do doctors still prescribe FDA-approved drugs with black box warning labels? Could it be that they no longer get as many visits from cheerleader drug reps? Get ready for one of the most bizarre excuses made by anyone in the medical profession. Whether you are at the beach or barbeque, remember to honor those who have laid down their lives for liberty; and let's pledge to not send any more soldiers into the field of battle unless there is a constitutional declaration of war by Congress with a specific definition for victory and bringing them home. And pray that they do not come home to a Zombie nation. Seriously. Are you worried about government bullets? Millions of Americans get shot up willingly everyday by them. They're called FDA-approved drugs…
Dr. Janet Levatin is an example of what a pediatrician should be! Can you imagine if you child's doc did not use vaccines and prescribed homeopathic medicine? This special doctor joins RSB from the Autism One Conference in Lombard, Illinois. We talk about the betrayal of the pediatric of the pediatric profession in the care of your children. Is there justification of the Hep B shot? Should a well baby visit result in illness? Why are there so many chronic diseases in kids? Should there be any? From ear infections to more complex diseases, Dr. Levatin understands that toxins represent assault on a child's immune integrity, whether it comes from the environment or a doctor. We will get past the fear of the pathogen and tread where most licensed doctors fear to go! http://www.janetlevatin.com/HOME.html and http://tenpennyimc.com/
Liam Scheff unveils the unveiling in a special "drive-by" appearance! The book that the universe has been waiting for, Official Stories, breaks the waves on Tuesday! You can get it at a discount if you listen LIVE on WEDNESDAY to the Robert Scott Bell show!! https://www.createspace.com/3882976 and http://liamscheff.com/2012/05/official-stories-review-page/ The Amazon Europe page will be up at the end of the week. And the Kindle version will be available in July on Amazon…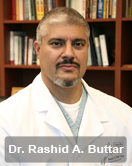 Dr. Rashid Buttar carries the load for some Memorial Day Advanced Medicine as we discuss the court ruling out of Italy linking the MMR vaccine to autism. Also, how can we send troops into harms way around the world and not take care of them adequately when they come back home? Incredibly horiffic news on the home-front and we may really be turning into a Zombie Nation? Dr. Buttar discusses why this may be happening and why it might be a good idea to lock and load zombie bullets, as Mike Adams has suggested. We'll reveal a practical way to understand the difference between toxicological and virological diseases and their relationship to one another. Can we encourage people to change consciousness rather than attack them? Should yogurt be considered a drug because it contains probiotics? Finally, we'll discuss Dr. Rand Paul's courageous stand for the freedom of "dietary supplement" speech on the Senate floor. Why is it that no Democrats and only 15 Republicans voted in favor of disarming the FDA? Are Amish farmers really that dangerous? Call Dr. Buttar's clinic if you would like to access a different kind of healing at (704) 895-WELL (9355). All this and more only on Advanced Medicine Monday on The RSB Show! www.MedicalRewind.com/ Congratulations to Dr. B and "The 9 Steps to Keep the Doctor Away!" now recognized as a 2012 Hoffer Book Award Winner! http://www.the9steps.com/ and (if you buy the book, you can get a DVD for an incredible discount!) and Facts on Toxicity http://www.factsontoxicity.com/
Call us at 1-866-939-BELL (2355) with your questions or comments!
Other stories we might cover on The RSB Show today:
It's Memorial Day and it becomes more obvious that the government has no intention (nor the money) to care for its veterans… Sad. http://www.naturalnews.com/035987_veterans_VA_hospitals_benefits.html
Italian court agrees that MMR shot causes autism! Vaccine-apologists freaking out… http://www.nyrnaturalnews.com/chemicals-2/2012/05/italian-court-rules-mmr-vaccine-did-trigger-autism/
Should yogurt be regulated as a drug? Someone in London thinketh so.. http://www.medicalnewstoday.com/releases/245833.php
Zombie Apocalypse for real in Miami… http://www.naturalnews.com/035990_zombie_apocalypse_Miami_police.html
Bullets for the Zombie Apocalypse: https://ammo.com/bullet-type/z-max
Do doctors really have a cheerleader deficiency disease that makes them prescribe FDA-approved black box warning labeled drugs? http://www.medicalnewstoday.com/releases/245767.php
Rand Paul stood up for food and supplement freedom, but 0 Democrats and only 15 Republicans stood with him. Who owns Washington, D.C.? http://www.naturalnews.com/035977_farm_freedom_FDA_Senate.html
Vaccines: Armed and Dangerous – All the Things They Don't Want You to Hear! Co-created by Jon Rappoport and RSB – Save $20 right now! http://programs.webseed.com/Vaccines_Armed_and_Dangerous.htm
What are people saying about Liam Scheff's Official Stories? You can't put it down! http://liamscheff.com/2012/05/official-stories-review-page/
Upcoming Events:
The Health Freedom Expo is coming up in Chicago June 15-17, 2012! Make your plans now! http://healthfreedomexpo.com/site/ See you there!
Do you know where you are going to be June 29-30, 2012? How about New York City for Alive New York? http://www.alivenewyork.com/index.html Have you voted yet? The Robert Scott Bell Show is nominated as best health radio show! http://www.alivenewyork.com/alive-radio-award.html#pd_a_6068736#pd_a_6068736
Listen live here 12Noon-2PM EST: http://www.naturalnewsradio.com/ or here: http://www.talkstreamlive.com/talk_radio/robert_scott_bell.stream
In case you missed my broadcast from Sunday (05/27/12) on GCN http://www.robertscottbell.com/?p=6451 from this past Sunday when RSB interviewed Jenny McCarthy about vaccine damage, Brian Hooker on bringing down the CDC with its vaccine lies, Barry Smeltzer on the healing properties of camel milk, and Katheryne Pirtle on the Weston Price perspective on Performance Without Pain, you can listen here: http://www.gcnlive.com/programs/robertScottBell/archives.php
Sign up for email alerts here: www.NaturalNews.com/RobertScottBell
Previous episodes of the Robert Scott Bell Show: http://www.naturalnewsradio.com/Archive-RobertScottBell.asp