Outside the Box Wednesday with Ty Bollinger, Liam Scheff, 9/11 twelve years later, vaccine violence, autism family violence, cancer cures & more!
The Robert Scott Bell Show September 11, 2013 Did you miss today's broadcast? Click here to download and listen now!
Outside the Box Wednesday on The Robert Scott Bell Show 3-5PM EDT: Ty Bollinger discusses 9/11 twelve years later and Liam Scheff talks about the rise of violence within families of vaccine-injured children. Call 1-866-939-2355 with your questions or comments!
From Liam Scheff's new article, The Map of Now:
"In the past three months, two mothers of autistic children have tried to kill those children and then themselves. "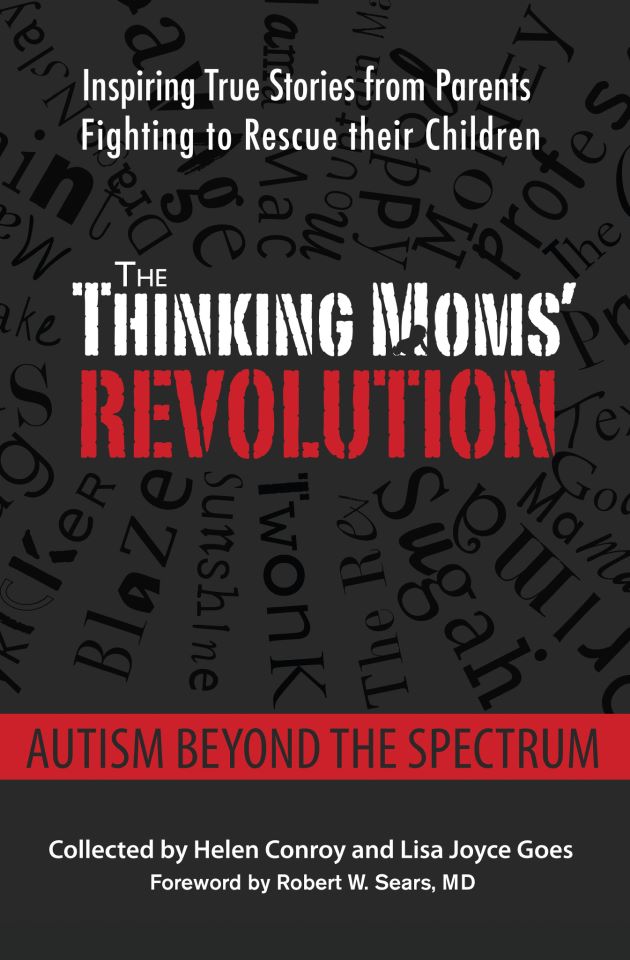 "You may not know it; you may rebel against the thought. You may reject it. But these children were murdered long before their mothers lost all faith in the universe, before their frayed nerves ignited into a whirlwind of madness."
"If mothers are not allowed to choose to avoid this poisoning, you will see not only an epidemic of autism, but its inevitable consequence: the collapse of motherhood. The broken souls of mothers who've never been able to see their infant become an adult, or even a self-sufficient child, will run out of options. And the strength that has to be prayed for every night, just to get through the following twelve – or two – hours, will fail her."
You can read the rest of the article at the Thinking Mom's Revolution Blog.
Thanks Emily Schultz, who shared: "Thanks to homeschooling, my kids can learn the true history of 9/11 today…. Not the "official story." Thanks Liam Scheff for pulling back the curtain! — reading Official Stories by Liam Scheff." Click here for the 9/11 chapter excerpt.
Call 1-866-939-2355 and let your voice be heard! By the way, what happened to Building 7?

Twelve years ago today, on the morning of September 11, 2001, nineteen fundamentalist Muslims (who liked to hang out with strippers, snort cocaine, and drink alcohol) armed with box cutters overpowered the passengers and the military combat-trained pilots on 4 commercial aircraft, and were able to fly them (wildly off course, by the way) for over an hour (in the most heavily defended airspace in the world) without being molested by a single fighter plane. The devout Muslims (did I mention that they liked strippers, booze, and drugs?) were directed by a man on dialysis half way around the world and somehow managed to knock down 3 buildings with 2 planes in New York,
while another plane that was over 150 feet wide made only a 20 foot hole in the Pentagon. Luckily, the news anchors knew who did it within minutes – Osama Bin Laden (the guy on dialysis in a cave). At least, this is the "Official Story" about 9/11.  Building 7? Of course, office furniture fires can cause a 47-story building to collapse at free-fall speed into its own footprint. Nothing to see here. Move along. Are you ready? It time for Ty Bollinger and RSB to go Outside the Box! What have we learned from the events of 9/11/2001 12 years later? We'll reveal what the mainstream media does not want you to know! Also, TMB and RSB have teamed up on an eBook on nutrition – and it's free! Click here to download it now. Get ready for Ty and RSB as they go way Outside the Box! Ty's websites include www.CancerTruth.net and www.SurvivalHerbs.com. Would you like to "Work With your Doctor" – Ty's new book with Dr. Michael Farley at is on sale! Also, come see Ty and RSB at the Healing Strong Conference in Atlanta September 13-15, 2013.
Question/Comment of the Day: Hi Robert: About two months ago you gave some suggestions for my 94 year old fathers gall stone condition. Fortunately the doctors decided that it was too risky to operate on my father's gallbladder and soon after he passed the stone naturally. He is back at home, tending his vegetable garden and taking your remedies and doing fine. Last week my parents celebrated their 72 wedding anniversary. Thank you Robert for your advice, wonderful show and most of all for your sanity in a crazy world. ~ Ken
What else is in the news? Hey! This is the news!
You can help get the Robert Scott Bell Show carried in your local talk stations! Just call the station and request they carry the show. Ask them to contact GCN by calling 877-996-4327 ext. 123 and asking for "John" who manages the affiliate broadcast relationships. John can get any local AM or FM radio station connected with the global feed so that they can carry the show.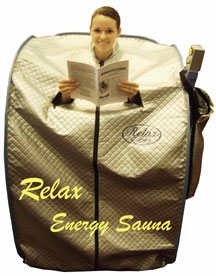 Phil Wilson, from Momentum 98, carries my favorite Far Infrared saunas! Call 1-800-533-HERB (4372) and mention The RSB Show and get $70 off this week (until 9/15/13).
What would you like to hear from The Robert Scott Bell Show in 2013? Call us at 1-866-939-BELL (2355) and let your voice be heard!
Need it faster? Want to know as soon as content is added? Want the daily show notes? Click Here to subscribe to The Robert Scott Bell Show content feed!
RSB's Mom just released her new book, A Life of Many Colors. The Kindle version went to #1 in Homeopathy and #3 in Holistic category recently. Way to go Mom!
Vaccines: Armed and Dangerous – All the Things They Don't Want You to Hear! Co-created by Jon Rappoport and RSB – Save $20 right now! http://programs.webseed.com/Vaccines_Armed_and_Dangerous.htm
Listen live here 3PM-5PM EDT: http://www.naturalnewsradio.com/ or here: http://www.talkstreamlive.com/talk_radio/robert_scott_bell.stream
Previous episodes of the Robert Scott Bell Show: http://www.naturalnewsradio.com/Archive-RobertScottBell.asp
Do you feel the call to help others who are not getting well with the help of modern medicine? Consider becoming a natural health provider! From nutrition to naturopathy – you can do it all at Trinity School of Natural Health! RSB approved! Call 1-800-428-0408.
How can you make you dietary supplements 50 times more efficient? You can learn more about Asea and redox signaling molecules at www.rdxnatural.com, or call 800-284-8045 for more information. There is a risk free 30 day money back guarantee with Asea.
Oxygenate and mineralize for health freedom and healing liberty! Mr. Oxygen 1-305-933-4219 RSB Show listeners can get the 4-DVD set for free with purchase of one bottle of Oxylift! Plus 20% off all products! What is my solution for chemtrails? OxySulfur!
What does RSB drink? Visit Robert's Water to find out or call Paul at 1-800-337-7017!
RSB's favorite Whey Protein is One World Whey! Truly nondenatured and no casein! Enhance glutathione production like no other food can! For More Information Click on the Brain Balancing and Energy Support Package link or go to sgn80.com or call 888-988-3325 or 864-895-6250.
Choose To Be Healthy for all of your whole food supplements, including GTF, Chromium, Selenium and Dr. Ohhira's Probiotics! 1-866-424-1077.
Which Rife Frequency Machine does RSB endorse? The BCX Ultra! http://www.bioelectricsforhealth.com/ 1-800-936-6240 From Kelly S: "We purchased our BCX Ultra last year from Judy and we love it! It's a relief to have this amazing tool for healing if we should need it! Thank you for recommending it to us!"
Family Wellness kit, including remedies for vaccine injury! Call 1-800-543-3245. Available now for only $89.99 (price includes free shipping) for RSB Show listeners: http://www.kingbio.com/store/product.php?productid=16375&cat=0&page=1
What's the only kind of silver I take? Sovereign Silver. It's now available in the Natural News Store! Have you tried the First Aid Gel yet? No more Neosporin, ever!