Rand Paul declares for CEO of USA, ballistic neocons, Erica May Rengo medical kidnap, happy gay wedding cake bans, vaccine scripts & more!
The Robert Scott Bell Show April 7, 2015 Click here to download & listen now!
Tuesday on The Robert Scott Bell Show 7-9PM EDT: Are you ready for more presidential politics? Earlier today, Senator Rand Paul of Kentucky made it official; he's running for the office of chief executive of the United States. Does it matter that he is not a neo-con pining for endless war and nation building? Does it matter that he wants to roll back Federal prohibition of cannabis? Does it matter who will replace Barack Obama? Do we have any more happy gay distractions? IS the Kentucky same-sex marriage ban actually non-descriminatory? Does it matter if your favorite diabetes factory, er, bakery does not want to prepare wedding cakes for same sex couples? Does it bother you that if the government can force you to violate your religious beliefs, that you might also be forced to make an anti-gay wedding cake, too? Who writes the script for NBC's Law & Order? Apparently, the CDC, as their latest show vilifies parents who question vaccinations. Bill Gates to the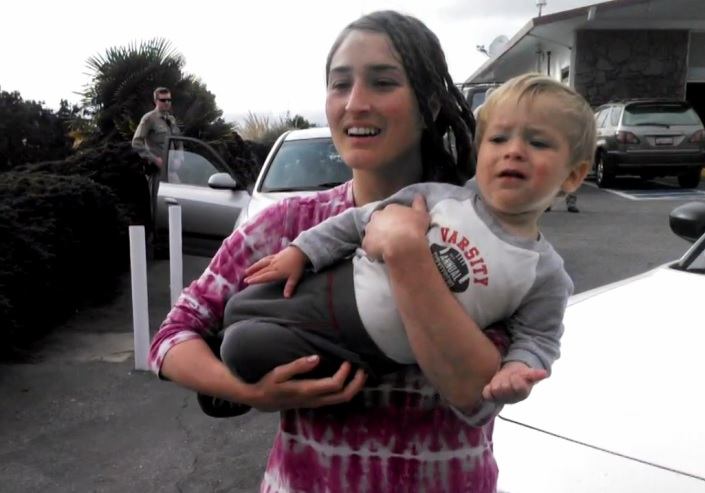 rescue on Ebola? RSB talks with Erica May Carey, mom in the Rengo Medical Kidnapping case in Washington state. How did the government steal her children? Is this about not inviting vampires (CPS) into your home? RSB answers some more Questions of the Day as well! Did Richard Pearl really just call with a birthday message 2 months later? Call with your questions at 1-866-939-2355. Listen in at www.NaturalNewsRadio.com.
Question/Comments of the Day: 1) Hi Robert I watched your presentation on a healthy gut summit. You described a lady in my church and all she is going through. For years she has been everywhere seeking help with very little success. She has mycoplasma, leaky gut, histamines, cytokine storms, severe thyroid issues, vertigo, migraine headaches, inflammation, achy flu like systems, gut issues, a system that seems to be constipated, brain fog, body vibrates and it goes on.
I have purchased you book. Trying to figure the right protocol. Do we need to use the Bioactive Silver Hydrosol and the Silica X. What supplements?
She really needs help. Do you have a practice or can I contact you ?? ~ Gene
2)  I am on the second episode of The Truth About Cancer series. I am listening to you discuss the "tube" that goes through our body and how it has to stay balanced with flora.
My question has to do with the cleaning of the mouth and teeth for health. I have been following Dr. Ellie's Kiss your dentist goodbye protocol for a couple of years and am now wondering if I am doing more harm than good. The protocol is 1. Rinse with Closys 2. Brush with regular Crest toothpaste 3. Rinse with Listerine 4. Rinse with Act mouthwash. She also recommends getting 5+ exposures to Xylitol per day. gum, mints etc. I chew the gum but do not swallow the saliva because I do not want xylitol in my gut.
Anyway……. I am now reading about how horrible and toxic fluoride is for the body and I am also wondering if the Listerine is killing off my GOOD mouth bacteria along with the bad. Plus, the last two rinses have other toxic ingredients in them as well as GMOs. What do you recommend for mouth and teeth cleaning? What do YOU use to help prevent cavities?
Thanks so much, Cynthia
More upcoming RSB events:
RSB broadcasts LIVE and lectures at Hoover's Market in Altamonte Springs (Orlando), Florida April 29, 2015 from 7-9PM EDT.
Join RSB at Natur-Tyme's Annual Health Fair in Syracuse, NY, Sunday, April 19, 2015!
Autism One in Chicago May 2015 ~ See you there!
What else is in the news?
Election 2016: Rand Paul poised to launch campaign
Chris Matthews goes nuclear on hawkish Paul critics: Enough with these "g*ddamn ads"
Kentucky: Our Same-Sex Marriage Ban Isn't Anti-Gay Because It Applies To Straight People, Too
Azucar Bakery did not discriminate by refusing to make anti-gay cakes: Colorado
Indiana gay pizza uproar just the latest media ploy to distract you from the greater truth: We are all being oppressed, poisoned and bankrupted
NY Attorney General—and Now Thirteen Other AGs—Take Their Assault on Supplements to Congress They seem determined to treat supplements like drugs. Problem is, no one will pay billions for FDA approval, and most of your supplements will disappear from the shelves. Major Action Alert!
FDA May Be Preparing Attack on Homeopathy The time to stop this is now, before it gains momentum! Action Alert!
NBC's Law & Order: Vaccine Agenda Mouthpiece
Bill Gates: The Ebola Crisis Was Terrible. But Next Time Could Be Much Worse
Rengo Family Children Taken Back into State Custody in Washington, As Family Tries to Flee CPS
Lame attempt by HuffPo to ridicule people who question vaccination.
Your Vaccinated Kids Spread Measles, So Stop Talking About My Kids.
Kentucky: Our Same-Sex Marriage Ban Isn't Anti-Gay Because It Applies To Straight People, Too
Monsanto Employee Admits an Entire Department Exists to "Discredit" Scientists
Antidepressants Aren't Taken By The Depressed; Majority Of Users Have No Disorder
Former active US Marine demands GMO ban after curing debilitating health problems by switching to organic – NaturalNews.com
Rand Paul unveils populist, anti-establishment slogan
"Common Core education: the insane bottom line" by Jon Rappoport
"Afghan Mission accomplished: more heroin for the world" By Jon Rappoport
"Adult immunization push: Medical Dictatorship" By Jon Rappoport
200 Evidence-Based Reasons NOT To Vaccinate – FREE Research PDF
You can help get the Robert Scott Bell Show carried on your local talk stations! Just call the station and request they carry the show. Ask them to contact GCN by calling 877-996-4327 ext. 123 and asking for "John" who manages the affiliate broadcast relationships. John can get any local AM or FM radio station connected with the global feed so that they can carry the show.
What would you like to hear from The Robert Scott Bell Show in 2015? Call us at 1-866-939-BELL (2355) and let your voice be heard!
Need it faster? Want to know as soon as content is added? Want the daily show notes? Click Here to subscribe to The Robert Scott Bell Show content feed!
Listen live here 7PM-9PM EDT: http://www.naturalnewsradio.com/ or here: http://www.talkstreamlive.com/talk_radio/robert_scott_bell.stream
Previous episodes of the Robert Scott Bell Show: http://www.naturalnewsradio.com/Archive-RobertScottBell.asp
We are excited to introduce you to the extraordinary properties of fulvic acid in Inflamagone, Super Earth Energy and Digestive Detox! Call (208) 580-4424 for Dr. Nuzum's Vitality for Life!
What keeps RSB and TMB strong through the stress of travel and colder winter months? Better Way Health Beta 1.3-D Glucan! Call them at 1-800-746-7640.
Take advantage of this incredible deal on One World Whey! 1-888-328-8840! www.oneworldwhey.com  HAPPY NEW YEAR! Check out this successful and safe Fat Loss Package!
Got hemp? CBD rich hemp oil! Call 866-273-8502! RSB takes it everyday! www.HempMedspx.com Call now until Friday February 6, 2015 and get 20% off! Ask for Renee or Trina and get even more off!
What does RSB drink? Visit Robert's Water to find out more! ECHO 7 hydrogen-enriched water is even better! Call 1-800-337-7017!
Immune modulation from the botanical world? Of course. What do RSB and TMB and family use? Carnivora, of course! Call 1-866-836-8735. Click Here To Receive Our Free Video Newsletter
Choose To Be Healthy for all of your whole food supplements, including GTF, Chromium, Selenium and Dr. Ohhira's Probiotics! 1-866-424-1077.
Family Wellness kit, including remedies for vaccine injury! Call 1-800-543-3245. Available now for only $89.99 (price includes free shipping) for RSB Show listeners: http://www.kingbio.com/store/product.php?productid=16375&cat=0&page=1
What's the only kind of silver I take? Sovereign Silver. It's now available in the Natural News Store! Have you tried the First Aid Gel yet? No more Neosporin, ever!