Vaishali, Metaphoric Digestion, Internal Organ Massage, Liam Scheff Official Stories Debriefing, Collegiate Shot Shut Down, ADHD Options, HPV Vaccine Works By Not Taking It, Food Feeling, Spanking Controversies, Cannabis Legalization and More on The Robert Scott Bell Show July 10, 2012
Are we making progress in waking up the sheeple to the danger of vaccines? Look no further than a community college in Austin, Texas for signs of life. Although there are many still under the impression that vaccines prevent disease, it is increasingly difficult for them to do anything but yell at you for being a conspiracy theorist in feeble attempts to discredit that which you know to be true. You can feel good about being on the leading edge of conspiracy realists who recognize the connection between all things. Eventually, your friends and family members will join you or become too damaged to continue in their attempts at marginalization. May you thank them one day for waking from a drug and vaccine induced slumber. If not, you can always 'moooo' as they spout more herd immunity absurdity…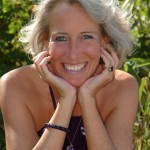 Everything in life is food. Everything that touches your life, inwardly and outwardly, is a form of food. Vaishali, (why-shawl-lee) www.PurpleV.com, a life management expert, syndicated radio show hostess and author of four books, explains why digestion is a metaphor for life. According to the Eastern systems of self-healing, the crucial component to radiant health and well-being lies in understanding that you have everything you need to digest the whole of your life. Vaishali is trained in Chi Nei Tsang, a rare esoteric form of Taoism that also forms the basis of Gi-Chong and Tai Chi. She will teach you how to pull what you need from the whole of your life and to let go of the rest for the waste that it is. Vaishali will be teaching this internal organ massage, that is designed to be self-administered, (no previous massage experience needed) in Long Beach, CA on July 21st and will teach advanced spiritual techniques for growing beyond any and all limitations on Sunday July 22nd. For more info go to: www.PurpleV.com/mediakit or call 818-848-3278, or email: aime@thebusinessmuse.com
Yes, RSB is back but, try as he might, likely can't quite rein in Liam Scheff, as we plan (or not) to talk about spanking, children and duck – er, duct glands and breasts! Yes, it's the Robert Scott Bell show, and yes, Robert is back, but irreverence rules the roost this hour. Superproducer Don chimes in on the news, and we all get debriefed – which might be a good thing if you are wearing cloned jockey shorts!
Listener email: Judy Orrison writes "I have a 7 year old grandson that has behavior problems. he has fits of anger and starts throwing things and hitting people. My daughter has sought help with several doctors and had tests done. Of coarse they say he has ADHD. I will tell you that my daughter has used various forms of discipline to no avail. the doctors put him on some sort of drug and told to take 1 per day. It made him talk non-stop and move his tongue constantly, so she did not give it to him after 2 days. He will be going into the first grade in august, and i know if they have the same problems with him they will not let him go without taking the drugs. please can you help us or give us any suggestions? Or if you know of any doctors in the Tulsa, Oklahoma or Broken Arrow area that practice homeopathic medicine…"
More listener email: Robert, My family and I went on our annual beach vaction to Pensacloa, FL to celebrate Independence Day this year. On the way there my breastfeeding wife was feeling ill and began to experience severe pain in her right breast. She was getting mastitis and by that night she was terribly inflamed and in serious pain. Thanks to you I now carry my own homeopathic "war chest" everywhere I go. I began dosing her with large amounts of Soveriegn Silver after I got online and read up on the infection. I read that it is most often treated with antibiotics and that is not a route we were interested in. Since it was an infection, I figured the silver would be the best thing for it. I read the following homeopathic remedies were commonly indicated for mastitis: Phytolacca, Bryonia, Lac Caninum, Hepar Sulphuris, and Silicea with the Phytolacca being the most common and most effective and also favoring the right breast. I did not have any of these individual remedies, so I began searching through my King Bio and Hylands formulas to find ones that contained any of these ingredients. I also had some Belladonna which gave her great relief. The next morning, the swelling and redness in the milk ducts had begun to subside and we headed out to a local health food store for some echinacea tincture, Bryonia Alba, and the Phytolacca. By the next day we had successfully remedied the infection and my wife was back to comfortably breastfeeding. My wife is an NICU nurse and we greatly value her ability to breastfeed. Before finding your show several years ago, I had never heard of homeopathy. Thank you for empowering me with the power to heal. Robert, I love your show and never miss an episode. You are providing the world with a great service and I am grateful for you. Thanks, Brandon J., Warrior Dad"
Call us at 1-866-939-BELL (2355) with your questions or comments!
More stories we may cover today:
Could the growing awareness about vaccine dangers eventually shut down the education system? http://thetruthisnow.com/archives/mind-control/revolt-against-vaccines-leads-to-mass-exodus-from-texas-colleges/
Now the HPV shot works even if you don't take it! Actually, that is the only way a vaccine can be safely administered – by not administering it at all! Moooo! More herd immunity absurdity! http://abcnews.go.com/Health/hpv-vaccine-protects-skip/story?id=16727242
SaneVax: Why is a highly sensitive HPV test used in vaccine development and not for patient care? http://www.naturalnews.com/036415_HPV_tests_vaccines_SaneVax.html#ixzz20BTEtp9K
Flu shots at the drive thru? Just don't faint as you are pulling away! http://www.medicalnewstoday.com/releases/247527.php
Is there a direct connection between the foods you eat and how you feel? Should be a Moment of Duh, but the pharmacologically challenged among us still might not get just how much food matters (and energy). http://www.naturalnews.com/036407_food_mood_connection.html
Controversial question of the day: Can spanking cause mental illness? http://www.cnn.com/2012/07/02/health/shu-spanking-mental-illness/index.html?utm_source=feedburner&utm_medium=feed&utm_campaign=Feed%3A+rss%2Fcnn_health+%28RSS%3A+Health%29
Texas Democrats join Ron Paul in support of Cannabis legalization! http://blog.chron.com/txpotomac/2012/06/texas-democrats-join-ron-paul-in-support-marijuana-decriminalization/
Vaccines: Armed and Dangerous – All the Things They Don't Want You to Hear! Co-created by Jon Rappoport and RSB – Save $20 right now! http://programs.webseed.com/Vaccines_Armed_and_Dangerous.htm
What are people saying about Liam Scheff's Official Stories? You can't put it down! http://liamscheff.com/2012/05/official-stories-review-page/
Listen live here 12Noon-2PM EST: http://www.naturalnewsradio.com/ or here: http://www.talkstreamlive.com/talk_radio/robert_scott_bell.stream
In case you missed my ENCORE Sunday broadcast (07/08/12) on GCN http://www.robertscottbell.com/?p=6789 from Autism One Jenny McCarthy Generation Rescue, Brian Hooker PhD Brings CDC Down to Its Knees, Digestive Disorders, Camel Milk, Barry Smeltzer, Katheryne Pirtle Performance Without Pain and More, you can download the archive here: http://www.gcnlive.com/programs/robertScottBell/archives.php
Sign up for email alerts here: www.NaturalNews.com/RobertScottBell
Previous episodes of the Robert Scott Bell Show: http://www.naturalnewsradio.com/Archive-RobertScottBell.asp