An honest Paul Offit? Dr. Michael Uphues, COVID treatments, America's Frontline Doctors, Safe and Effective, Jason Hommel, The Copper Revolution, Healing with minerals, Tibetan microbes, Oregon Monkeypox, Marburg warning, Vioxx returns and MORE!
July 8th, 2022 3-5PM ET
Friday on The Robert Scott Bell Show:
Paul Offit: It 'Felt Like the Fix Was In' Before FDA Panel Voted to Reformulate COVID Booster Shots One of the members of the U.S. Food and Drug Administration's (FDA) vaccine advisory panel explained why he voted against adding an Omicron component to fall COVID-19 booster shots raising serious questions over a lack of critical data and the Biden administration's role in politicizing the process. In a July 6 interview with ZDoggMD, Dr. Paul Offit, director of the Vaccine Education Center and professor of pediatrics in the Division of Infectious Diseases at Children's Hospital of Philadelphia, described the Vaccines and Related Biological Products Advisory Committee's (VRBPAC) recent meeting as "unusual." Offit continued: "I've seen nothing like this. I guess the thing that's most upsetting to me is normally when you get something from the FDA when we have these meetings, you usually get it a few days before you meet. You usually get a couple of hundred pages. "Here on the other hand, normally you get the EUA [Emergency Use Authorization] submission from the company, which is 85 to 100 pages long, and then you get the FDA's review of all those data. It's a very thorough review. Not here though. Here, it was 22 pages from the FDA, which included a half-page on Pfizer's data and a half-page on Moderna's data." "You could get that from the press release," Offit said. "In fact, it was no more detail than the press release provided." The question vaccine advisors are always asked to consider in the end is whether the benefits outweigh the risks — even if the risks are generally small and sometimes unknown, Offit said. "I didn't see the benefits." Offit said he was surprised that out of 21 voting members, 19 voted "yes" because he "just didn't see the evidence for that." "I think this was something that was desired by the Biden administration," he added. "I could be wrong but the other thing that was odd about this meeting was that we're an advisory committee, we're being asked for our advice," Offit said. "So normally what happens is that they just present the data. Here's the data. What's your advice? And people can ignore our advice."
Special Guest Dr. Michael Uphues
Dr. Michael Uphues, DO has been a Family Medicine and ER Physician for over 20 years, practicing the past 17 years up on the Fort Peck Indian Reservation. His dedication to providing alternative therapies to his patients has set him apart in the healthcare industry. His beliefs that diet and exercise are the key components to good health are foremost in any of his treatments. He is certified in Clinical hypnotherapy from the Hypnotherapy Training Institute in Corte Medera, Ca. Natural remedies are also encouraged before any allopathic prescriptions.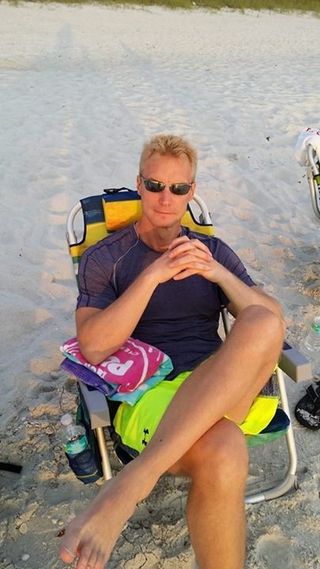 My name is Dr. Michael Uphues. I want to thank all of our patients for their continued support. Our goal at Caduceus Medical Partners is not only to treat our patient's immediate medical concerns, but to inspire them to function at their highest levels physically, mentally, emotionally, intuitively, and spiritually. I am Board Certified in Family Medicine and have been in practice since 1995. I am also a Certified Clinical Hypnotherapist, Certified Personal Trainer, specialize in Osteopathic Manipulative Medicine, have a Masters degree in Anatomy, taught Anatomy at the University of Illinois at Urbana, teach Clinical Medicine to Medical Students, Interns, and Residents,and am completing my Fellowship in Functional and Regenerative Medicine from the American Academy of Anti-Agning Medicine. I have also been the performing the art magic for over 35 years and have performed internationally. The art of magic has enabled me to plumb the depths of human psychology and taught me the importance of our need to experience mystery in our lives. To me, magic is an awe-inspiring experiential moment of astonishment from having witnessed something beyond our comprehension. It isn't about tricking or fooling people, it's about giving people an inexplicable experience that they will carry with them for the rest of their lives. The art of medicine is not just about diagnosing and treating illness. First and foremost, it is about empathy and making a human connection. It is about understanding another fellow human being based upon where they are on their journey through this earthly life. It is also about assisting another person in moving towards self-mastery far beyond just the physical realm. It is my goal and an honor to walk with my patients on this journey and to inspire them to be the best that they can be so that they function at a level that then inspires others. The more individuals that are on the ever-elusive path of self-mastery, the better the world we shall share. The reason this is so is because people on this path inspire, encourage, and bring out the best in one another. It is a noble path, a simple path, but not an easy path. It is simple in it's precepts, difficult in it's execution. It requires commitment, discipline, drive, and determination. I look forward to seeing all of you in the future and am grateful for each and everyone of you.
---
The "safe and effective" narrative is falling apart The vaccine deaths are too massive to keep hiding/explain them away: Non-Covid excess deaths: why are they rising? Experts call for probe as mortality rates in England and Wales climb despite drop in coronavirus deaths There is a 163% rise in life insurance claims at Lincoln National. They are the fifth largest insurance company in the US. The increase is huge. That's not a 63% increase. It's 163% increase, almost a tripling of the death rate. That isn't COVID. COVID doesn't kill anywhere close to that number of people. We are looking at the biggest killer in history and nobody can figure out what it is! Check out this video. Excess deaths are on the rise – but not because of Covid Office for National Statistics data leads health experts to call for urgent investigation into what is causing the excess mortality Life insurance companies are reporting record numbers of excess deaths. These are not "statistical fluctuations." The deaths are all caused by a huge intervention that is affecting the health of millions of people. And it's all new. Nothing like this ever happened before 2021. Nothing of this magnitude has EVER happened in their history. England: Excess Deaths on the Rise But NOT because of COVID – Experts Call for Investigation. The vaccine injuries of toddlers who are now having seizures cannot be explained. This is now a daily occurrence for 2 and 3-year-old kids to have seizures. It's only happening in vaccinated kids and most often between 2 and 5 days of vaccination from the COVID vaccine. Doctors are not allowed to report it publicly (not allowed to share on social media or the press) so each doctor thinks it is simply a "one-off" event that is ONLY happening to them, so they think it is just "bad luck." If doctors would be allowed to speak publicly, they would realize the massive pattern. This is why hospitals muzzle the doctors: so the public NEVER finds out. We have multiple reports of these from nurses who are scared that their social media accounts are being monitored.
---
Hour 2 – Special Guest Jason Hommel
Jason Hommel grew up ski racing in the Sierra Mountains of Lake Tahoe.  He went to the University of Colorado at Boulder, and graduated with a B.A. degree in Psychology.  In his 30's Jason started preaching Bible Prophecy online.  Then, he began an investment newsletter, Silver Stock Report.  He was a bullion dealer from 2009 to 2014.  His current website is revealingfraud.com.  Married to Jennifer Cosper Hommel, he lives in Dallas, Texas.
---
Microbes Frozen in Tibetan Ice Could Create New Pandemics If Released Researchers at the Chinese Academy of Scientists say they have uncovered more than 900 new microbes living inside glaciers in Tibet. Samples taken from 21 glaciers on the Tibetan Plateau revealed never-before seen bacteria, algae, archaea, and fungi according to a study published in Nature. The scientists said the ice-entrapped modern and ancient pathogenic microbes could lead to pandemics if unleashed because of global warming. According to the Daily Caller, of the 968 microbes found in the region, 98% were completely unknown to science prior to their recent discovery. "Despite extreme environmental conditions, such as low temperatures, high levels of solar radiation, periodic freeze-thaw cycles and nutrient limitation, the surfaces of glaciers support a diverse array of life," the study authors wrote. The Tibetan Plateau is a high-altitude region, positioned between the Himalayan mountains and the Taklamakan Desert in Asia. The team sequenced the DNA of the organisms they discovered to create the Tibetan Glacier Genome and Gene (TG2G) catalog. Some previous studies estimate the microbes can survive being frozen for up to 10,000 years. The researchers found more than 27,000 potential virulence factors within the TG2G catalog. These are molecules that allow bacteria to infect and colonize a host, says Daily Caller. These pathogens can be unleashed if the glacier melts, potentially infecting humans, or the flora and fauna humans depend upon for survival.
Oregon faces 'another public health emergency' as monkeypox begins to spread 'Monkeypox,' which does not come from monkeys and is usually an uncomfortable though fairly mild disease, is beginning to spread in Oregon There are now six cases of hMPXV, colloquially known as monkeypox, identified in Oregon. Dr. Tim Menza, a senior health advisor with the Oregon Health Authority, said that the latest two cases, both in Washington County, were identified Thursday morning; health officials expect to identify potentially many more in the coming weeks. Menza opened a press conference about the disease on Thursday by acknowledging the stress of facing yet "another public health emergency." In addition to the Washington County cases, there is currently one known case in Multnomah County and three in Lane County. The good news is that hMPXV is far less contagious than COVID-19 and is spread by prolonged skin-to-skin or face-to-face contact, which is easier to avoid than, say, breathing. If the person next to you in the grocery store has the disease, they are unlikely to pass it to you. "In relative terms, hMPXV is not very transmissible and will not spread like COVID-19," Menza said. Though the disease does not require sexual contact to spread, sexual activities that involve being naked with another person are among the behaviors Menza listed as higher risk. It is also possible to contract the disease by using towels or bedding shared with an infected person.
WHO: Ghana reports 2 suspected cases of Marburg virus  The World Health Organization says Ghana has reported two possible cases of the Ebola-like Marburg virus disease, which if confirmed would mark the first-ever such infections in the West African country. The disease, a very infectious hemorrhagic fever in the same family as Ebola, is spread to people by fruit bats and transmitted among people through direct contact with bodily fluids of infected people and surfaces, WHO said. Marburg is potentially very harmful and deadly: Case fatality rates in past outbreaks have ranged from 24% to 88%. WHO says a preliminary analysis of samples taken from two patients from Ghana's southern Ashanti region — both of whom died — turned up positive, but they were forwarded for full confirmation to the Pasteur Institute in Dakar, Senegal, which works with the U.N. health agency. The two patients had been taken to a local hospital with symptoms including diarrhea, fever, nausea and vomiting, WHO said in a statement. "Preparations for a possible outbreak response are being set up swiftly as further investigations are underway," WHO said, adding that it is deploying experts to support health authorities in Ghana. WHO said that if confirmed as Marburg, the cases would mark only the second time that the disease has been detected in West Africa — after Guinea confirmed a single case detected in August. The outbreak in Guinea was declared over five weeks later.
Will the Headache Field Embrace Rofecoxib (Vioxx)? In June, the Concord, Mass.–based company Tremeau Pharmaceuticals announced that the Food and Drug Administration was letting it proceed with a phase 3 clinical trial to test rofecoxib, the once-bestselling painkiller known as Vioxx, in patients with migraine. The anti-inflammatory drug, a cyclooxygenase-2 (COX-2) inhibitor, received its first FDA approval in 1999 and became widely prescribed for arthritis and acute pain. In 2004 it was withdrawn by its manufacturer, Merck, after being shown to raise the risk of cardiovascular events. In clinical trials and in real-world epidemiological studies, rofecoxib was associated with elevated heart attack, stroke, and related deaths; one 2005 study estimated that it had been responsible for some 38,000 excess deaths in the United States before being withdrawn. In 2007 Merck, beset with allegations that it had suppressed and mischaracterized rofecoxib's safety data, paid out nearly $5 billion to settle thousands of lawsuits filed by patients and their families. Shortly before its withdrawal, rofecoxib was approved for the treatment of migraine. Now, with its original patents expired, Tremeau hopes to gain approval for its reformulated version of the drug in both migraine and in hemophilia arthropathy, an indication for which it received an orphan drug designation in 2017 and the agency's green light for trials in 2020.
---
---
---
---
---
Remember Friends, The Power to Heal is Yours!